This Black Friday will be the cheapest time to pick up a brand-new Kindle.
So, if you've been thinking about joining the Kindle club, now is the time!
Amazon will be slashing prices across the site up to a staggering 40%, here's what to expect:
We anticipate the Kindle Basic which normally retails sub $100 to be around $70. The Kindle Paperwhite was discounted to just $99 last year and we expect something similar.
Kindle Paperwhite (2021) - with Ads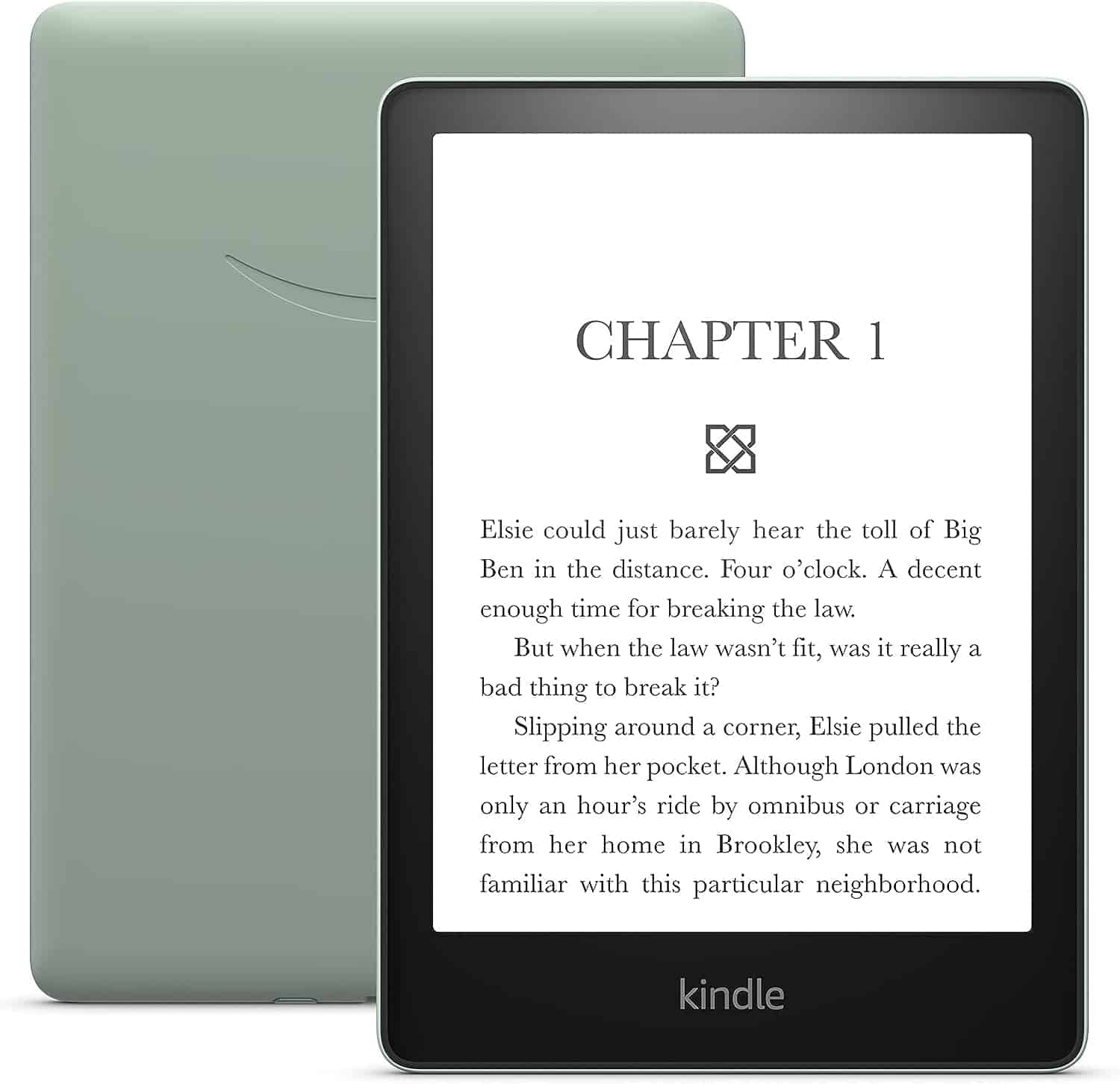 Adjustable Brightness & Warmlight
up to 10 weeks of battery life
Buy Amazon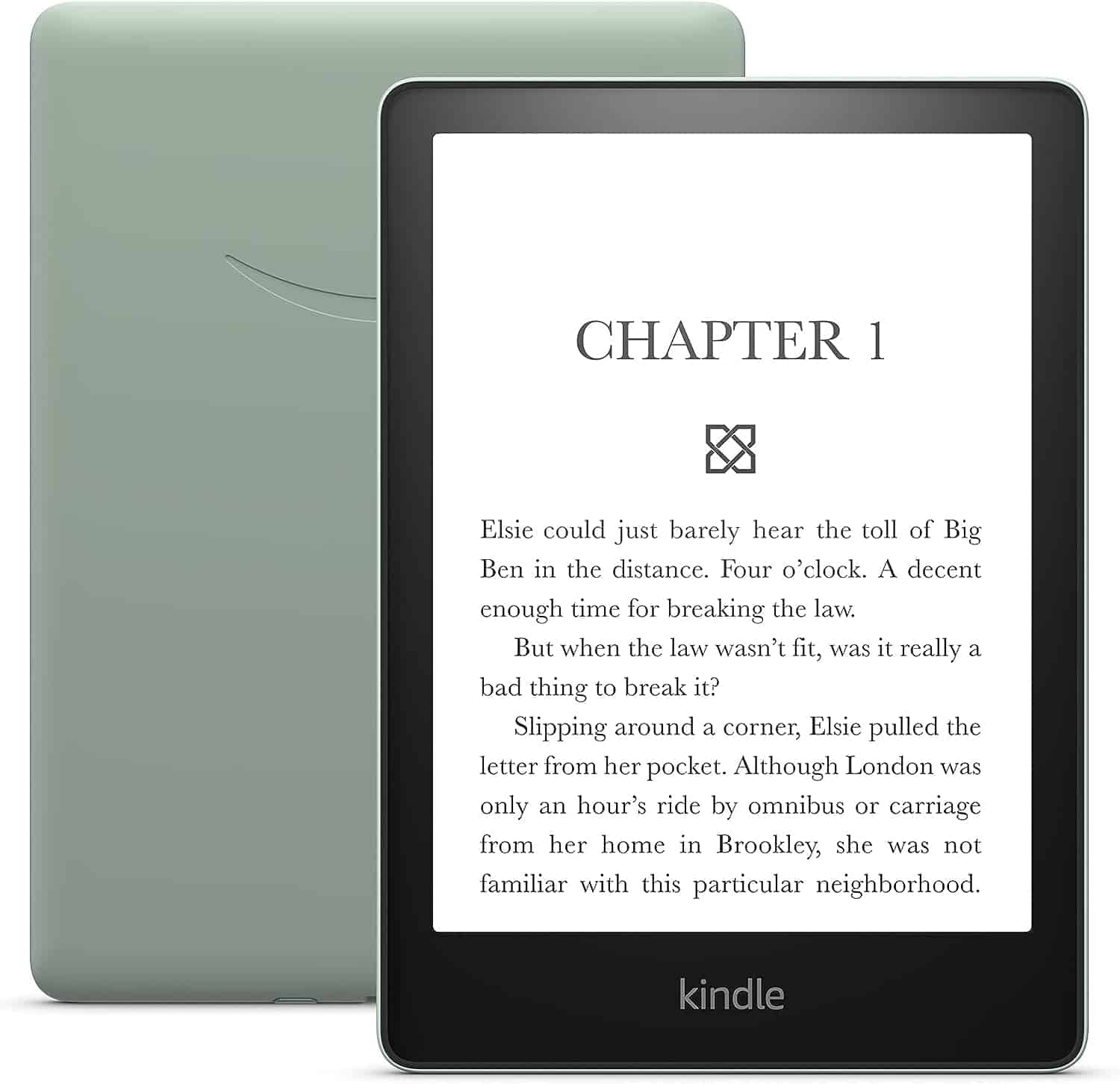 Finally, the premium Kindle Scribe (16GB) which normally costs approx $340 is -29% OFF.
Further Savings with 3 Month Free Kindle Unlimited
For those of you that go through a book a week, there are even more savings to be made.
Purchase any new Kindle device this Black Friday and Amazon are giving you 3 months free Kindle Unlimited subscription.
Kindle unlimited is normally $11.99/mo so that's a further $36 saved!
With over two million titles available there's something for everyone to enjoy and no shortage of books to read.
If you no longer want to continue with the subscription, just be sure to cancel before the 3 months come to an end.
Entry Level Kindle
If you're looking to dip your toe into reading eBooks', the Kindle Basic model is the perfect way to start your journey.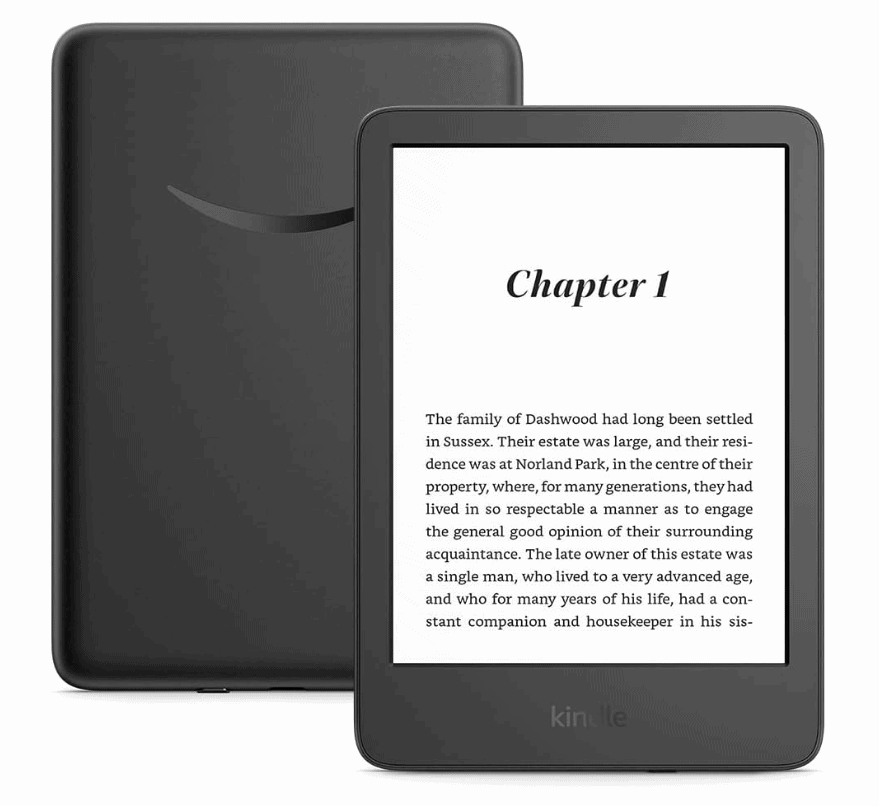 The 6", 300dpi e-ink display is compact enough to take anywhere yet provide detailed resolution making it easy to read even large text.
All Kindle basic (2022) devices come with 16GB of storage which is enough storage for 8000 ebooks*
Best Choice for Reading
When it comes to value for money, we recommend the Kindle Paperwhite.
Why, you ask?
At 6.8" and 600dpi you have a large screen with twice the resolution which is perfect for reading documents such as pdfs as well as ebooks.

It also comes with adjustable brightness and warm light to make nighttime reading more enjoyable.
Add to this the option for bluetooth connectivity to listen to audiobooks, USB-C fast charging, waterproof IPX8 and up to 10 weeks of battery life, and the Kindle Paperwhite is truly a wonderful reading device, without the distractions.
Creatively Minded
Released just over a year ago, the Kindle Scribe is a premium ereader tailored for students, professional and those who require a larger screen as well as a stylus pen.
With a 10.2" display and up to 64GB storage it's perfect for reading A4 size pdf lecture notes or technical documents.
Kindle Scribe (2022)
10.2" 300ppi E-Ink Display
Handwritten Notes & Drawings
Auto-brightness & Warm Light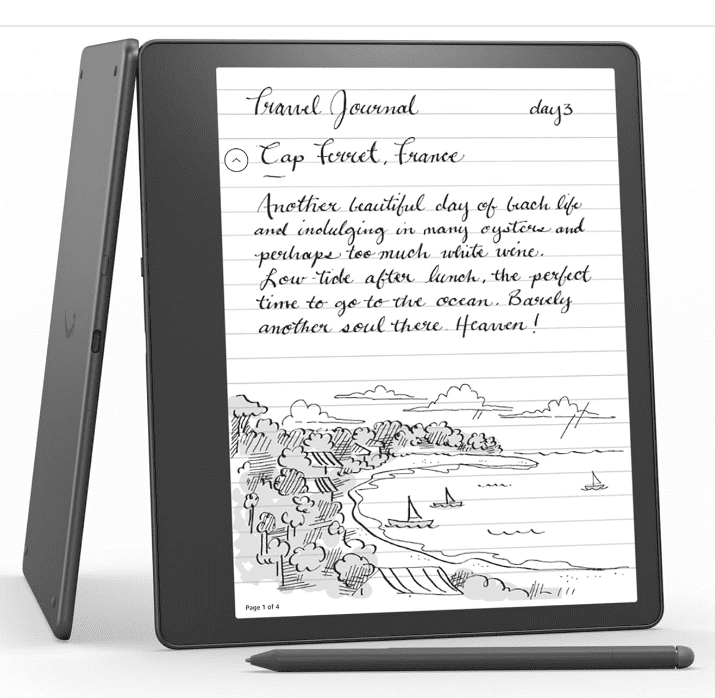 Buy Amazon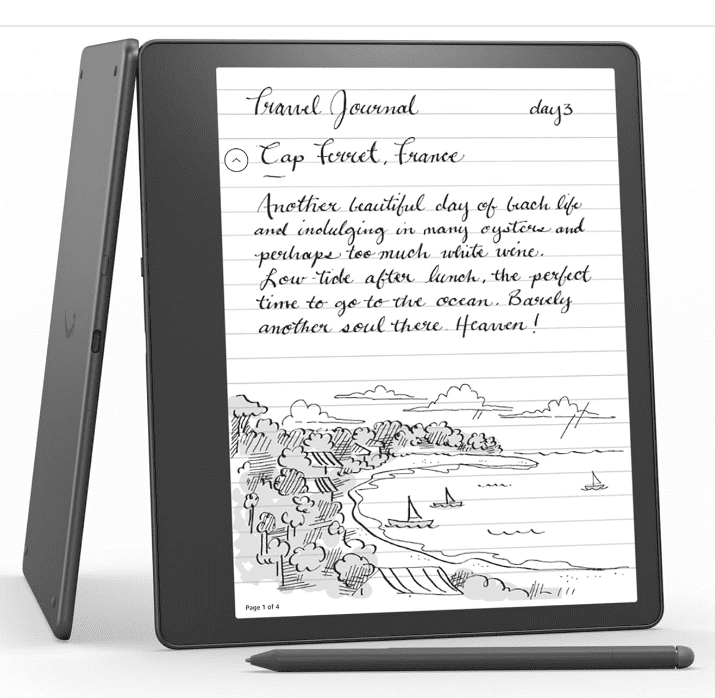 With the stylus pen in either basic or premium, you can annotate and make note directly on the pdf document. Or if you get the creative urge, move to the drawing app and draw a masterpiece.
Kindle Scribe also come with a flush front light, waterproof IPX8 and auto-adjusting light sensors which adapt to the ambient light.
Overall it's an incredible device that offer the luxury of journalling and taking notes to reading ebooks on a larger screen.
Ads or No Ads?
Amazon also gives you the option to save a further $20 by having ads on your device.
Don't worry, these are not plastered all over the homepage or between pages of a book.
Ads only appear on screensaver mode and are generally book recommendations based on your reading preferences.
Personally, I've had ads on my Kindle Paperwhite for 2 years now and do not find them enough of a distraction. But if you do you can always request that these are removed at a later time for a cost.
*Assuming the average ebook file size is 2MB.