Need a quick introduction on what is a Kindle and how to use it? 🤔
No problem.
Here I'll briefly explain so it's easy to understand, then I'll discuss some of the benefits of using Kindle over traditional books.
So, you can wow friends at your next book club 📚 lets get started!
What is a Kindle?
A Kindle is an electronic reading device that emulates the experience of reading a physical book. The device is designed to store and display mainly ebooks, but can also include digital magazines and newspapers, and third-party documents.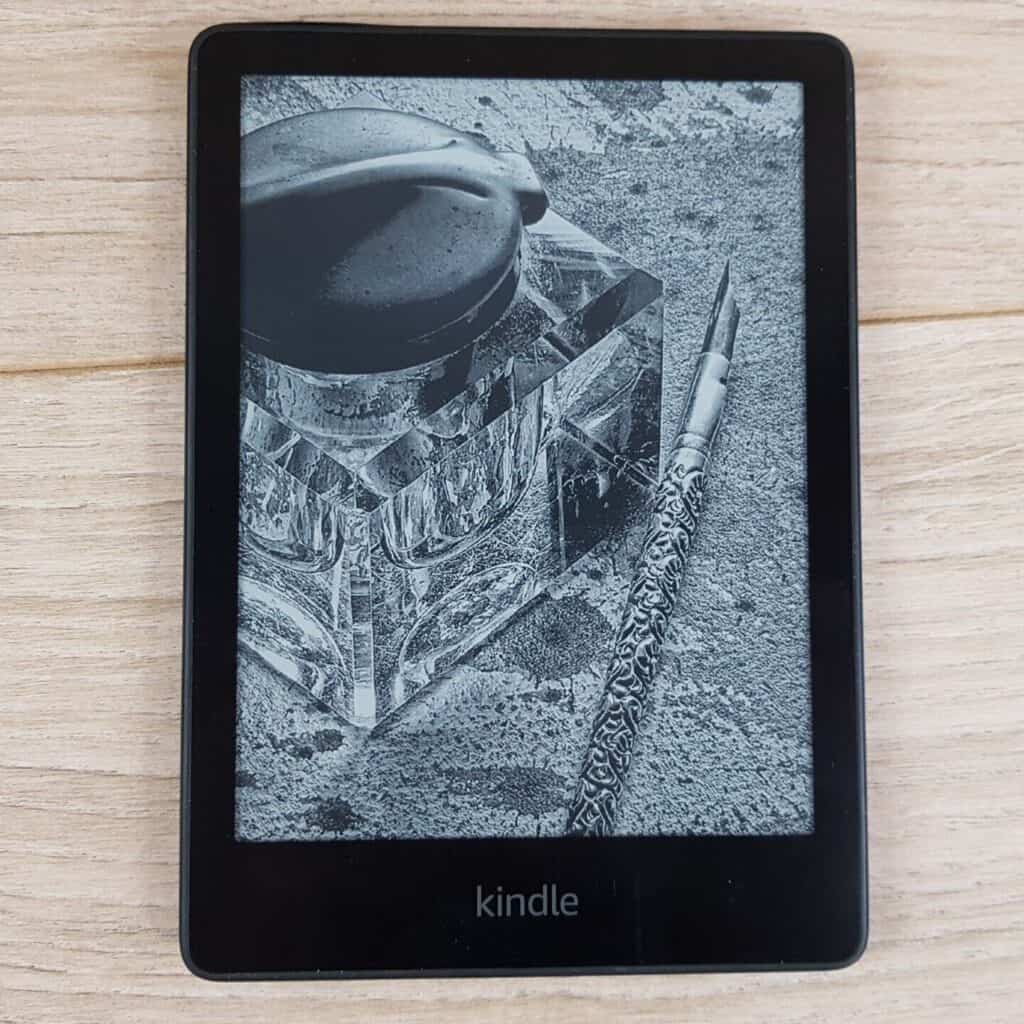 The Kindle's E-Ink display makes it visually look like printed paper which is perfect for reading under the suns glare and reduces eye strain when compared to mobiles or tablets that have a polarized OLED display.

With wireless connectivity, Kindle devices can connect to the Kindle Store, allowing you access to ebooks to browse, buy and download whenever and wherever you want.
Wonderful Features of Kindle
With over 90 MILLION devices sold, there is reason why Kindle it has become so popular. Here are just some of the benefits of reading on a Kindle:
Instant access to Kindle store online.
Storage for up to 64,000 ebooks*
Backlight for reading in low light.
Waterproof IP6X.
Highlight and built-in dictionary.
Reads to you via Whispersync.
*Based on an 32GB storage and an average 4MB per ebook.
Uses of Kindle
Kindle's primary purpose is to make reading more convenient and accessible.
"Weighing in at just 7oz it's almost a third the weight of a regular book."

And by providing a digital platform for books, it reduces the need for physical storage space and makes carrying multiple books at once a breeze. Kindle is also particularly useful for students that need to have several textbooks throughout the day, or someone who loves to read while traveling.
Enhance your Reading
Kindle includes several handy features like adjustable font size to make text more visible and a backlight in low light or even in the dark. This is particularly useful for readers with visual impairment.
Highlights and a built-in dictionary allow you to quickly make notes of paragraphs within an ebook and look up specific words for their meaning.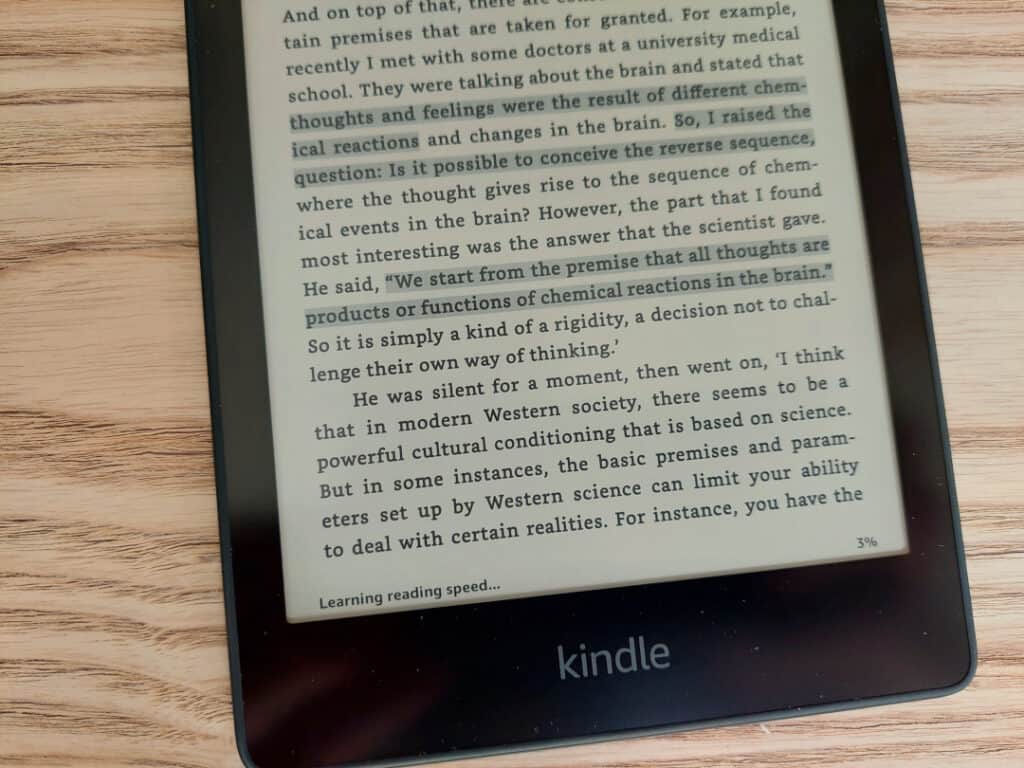 Certain ebooks also have the option of text to speak, in effect, reading the text out load to you via the Whispersync function should you prefer to listen to part of the book.
At this point I will say that I'm not advocating Kindle as a replacement for books. I believe that both platforms have their advantages and uses, and I still read books to this day for enjoyment.
Ultimately a Kindle is a new technology that gives us the ability to absorb the written text in a new way.
Kindle Models
Over the years Amazon have expanded their range of Kindle devices to appeal to everyone. Here is a brief description of each model and their features. For a more detailed (yet quirky) review of each device just follow the links provided:
Kindle Paperwhite (2021)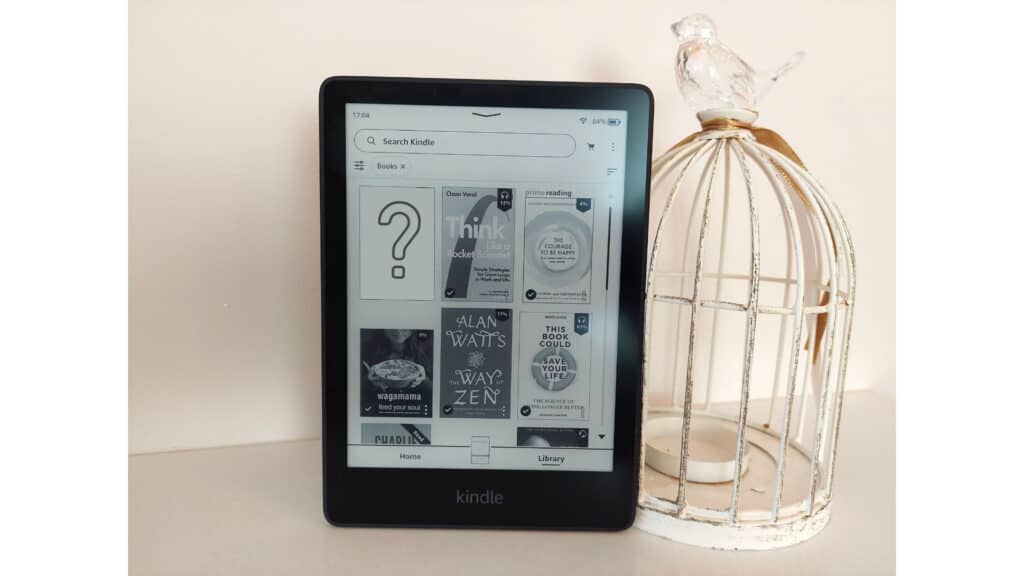 This is Amazon's flagship and most popular Kindle to date. The 6.8" screen is comparable to a regular paperback book making it perfect for travel and the 16GB internal memory provides more storage than you will ever need.
This is my first choice for anyone looking to start their ereader journey, as it's so simple to set up at an attractive price.
Kindle Paperwhite Signature Edition (2021)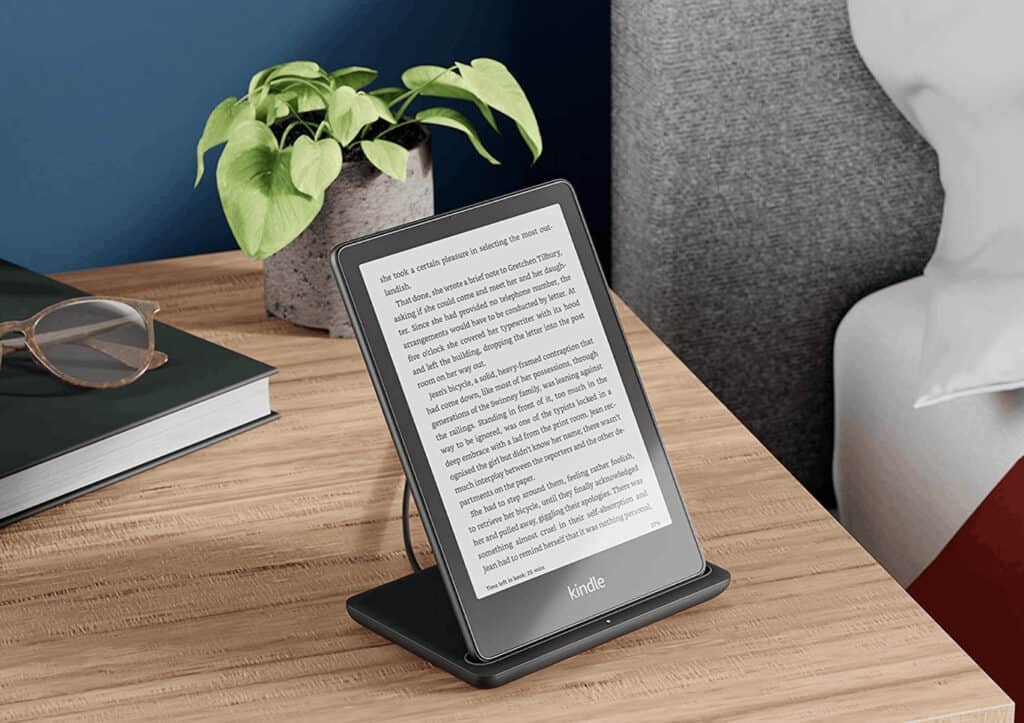 The Signature is a premium version of the Kindle Paperwhite. The only difference is that it comes with Qi compatible wireless charging, larger storage (32GB) and an auto-adjust light sensor.
Whilst wireless charging and more storage is nice to have, I think the money could be best spent buying more ebooks to read!
Amazon Kindle (2022)
What used to be the Kindle Basic is a slightly smaller version (6") of the Kindle Paperwhite, that does not include adjustable warm light, fewer front light LED's and is not waterproof.
However, at half the price of the Kindle Paperwhite, it's an attractive entry point for any price conscious reader.
Kindle Kids (2022)
Tailored towards a younger mind, Kindle Kids and Kindle Kids Paperwhite are the same as the regular version, except that it comes with a 1-year subscription to Kindle Kids+. This gives you access to thousands of children's ebook and magazines for free.
You also get a 2-year worry-free warranty on the device; however, this should not be confused with accidental damage which is a separate policy to take out.
Kindle Oasis (2019)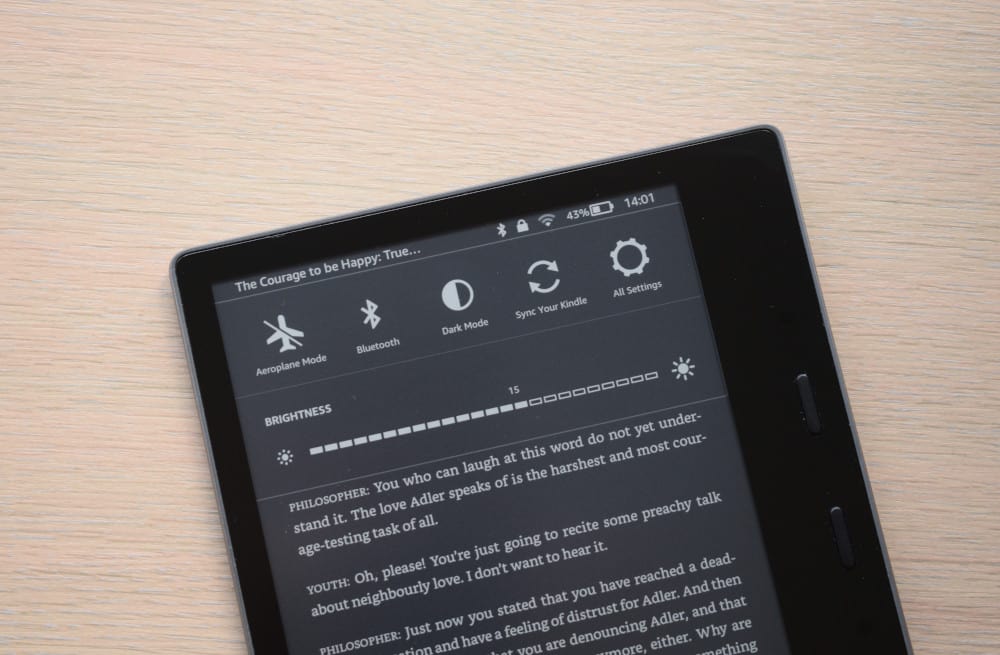 Although many of the premium features the Kindle Oasis had back-in-the-day, is now standard on the Kindle Paperwhite, the Kindle Oasis does have some cool enhancements.
Do you know? 💡

The auto rotate feature to change the orientation from portrait to landscape and back is a nice feature for anyone reading pdf reports, and the page turn buttons makes it easier to flick through pages.

As I said this is now quite outdated and a lot of the features that gave the Oasis its prestige has now become the norm on most Kindles. But for those looking for a slightly larger screen and enhanced features for pdf's this could be just for you.
Kindle Scribe (2022)
Coming in with a hefty 10.2" screen the Kindle Scribe is aimed more towards note taking and journaling customers with the added benefit of reading ebooks.
As you would imagine it is the most expensive Kindle out of the bunch and comes with all of the features found in previous models. But with the ability to take notes whilst reading or even the occasional doodle whist listening to lectures, this versatile digital notepad is worth every penny.
A Brief History and Evolution of Kindle
Its debut in 2007 was a momentous event in the publishing industry.
The initial Kindle 1st generation model sported a physical keyboard and a 6" grayscale screen. It quickly sold out within hours and remined out of stock for a further 5 months.
Over the years, the Kindle has evolved significantly. Finally ditching the psychical keyboard on the Kindle 4 in 2010 in favour of a touch screen, and then the navigation keypad on the Paperwhite 1st gen in 2012.
Amazon have continued to innovate in terms of design and capabilities, with a keen focus on improving the reading experience for users.
A memory lane of Kindle models goes into detail some of the interesting features each generation and model gave us.
Difference between Kindle and Tablets
There is quite a difference between a tablet and Kindle, and it's not just the screen (although that is the most noticeable thing).
Kindle's have been designed specifically for one task… reading.
As such, Kindles operating system and core processor are lean and tailored to more simpler tasks. This also helps keep the price of the device down.
In contrast, a tablet has a much more sophisticated operating system to run several applications at once, and therefore requires a complex core processor along with a graphics chip to allow you to watch videos and play rendered 3D games.
Tablets are certainly more versatile and give you greater choice of options.
However, they do miss one crucial thing, an e-ink display. This is what separates the two apart and why Kindle is so popular. If you're not convinced, take a look at the comparison photo below of a smartphone and a Kindle device under bright sunlight.
As you can see there is no competition. The tablet is barely visible in direct sunlight, whilst the Kindle display looks incredible and has hardly any glare. This is really what separates the two, and why Kindle is such an amazing device for reading.
Curious Kindle Questions from our Readers
Here are just a few common questions that we get regarding Kindle, from our visitors:
Can you share books with friends and family?
Yes certainly. With Kindle you can lend ebooks out with family and friends and the process is really straight forward to do.
Can Children Read on Kindle?
Kids of all ages can read on Kindle and you have the option to set up family sharing which restricts any content you may not want them to view. However, you may prefer to use a separate Kids Kindle which gives them exclusive access to a plethora children's ebooks and magazines.
Can you Read PDF's on Kindle?
Kindle devices are compatible with PDF files. You can also make notes and highlight text just as you would do with any ebook and save the PDF separately, so not to change the original document.
Does Kindle come with Ads?
When buying a Kindle, Amazon gives you the option to include ads for a reduced price. The ads are only found when the device is in screensaver mode and are based on your reading habits, so you will find they are generally book recommendations based on your reading.
Personally, I have a Kindle Paperwhite which has ads for over 2 years now and I have no intention to pay to have them removed as I do not believe they impede on my reading. With that said, there are ways to have ads removed from Kindle by speaking to Amazon customer service, generally they will do this at no charge.
Can you Read Library Books on Kindle?
You can read library books on a Kindle device using an app such as Libby. The Libby app will need to be connected to your local library. From there you can borrow an ebook and send it wirelessly to your Kindle device.
What do you get with Kindle Unlimited?
Kindle Unlimited is a subscription-based service that gives you access to millions of ebooks and magazines for one monthly charge. Bear in mind that, similar to other subscription services, you don't get to keep the books. You only have them for as long as you keep the subscription.