While most users prefer reading ebooks, you can read just about any electronic document on a Kindle.
In this article, I'll show you how to send EPUB files to a Kindle device.
I will caveat that each process takes a few minutes to set up. But when you have everything configured, sending files is a breeze and you will receive the files instantly on your device.
So, lets dig in!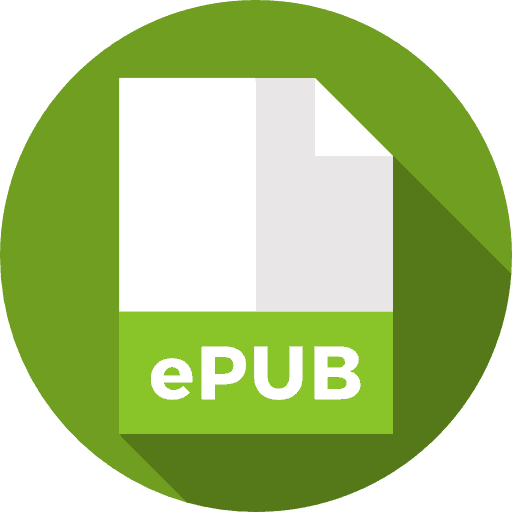 There are 3 ways to send an EPUB to a Kindle device:
Connect Kindle using a USB Cable.
Sync to the cloud via Send to Kindle
Send Kindle an email (Yes, you read that right!)
The first requires you to connect a PC to kindle and is the simplest of the three, the later allows you to send files via the cloud. If you frequently spend a lot of time on your laptop, I highly recommend you try the later.
Send EPUB to Kindle – Setup Guide
1. Connect Kindle via USB Cable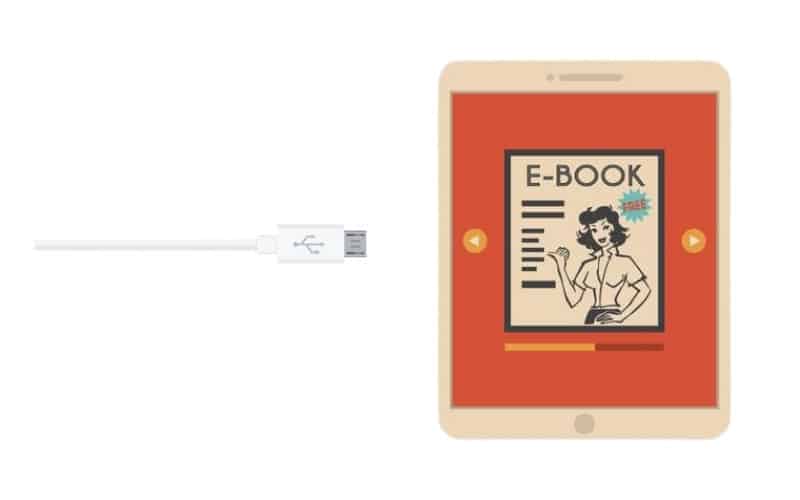 Before we start, you will need a laptop or desktop PC running either Windows or iOS and a Micro USB cable. The cable will have been supplied with the Kindle ereader, so if you still have the box, it may be in there.
First, power on your PC or laptop and wait for the home screen to appear.
Connect the Kindle to the PC using a Micro USB cable.
Locate where the EPUB file is on your PC. If you have recently downloaded the file, it will be in the Downloads folder or on Desktop.
Copy the file by pressing CTRL C on your keyboard, or right click on the mouse and select Copy from the dropdown menu.
Double click on My Computer to open File Explorer.
Double-click on the Kindle Icon.
Click on Downloads within Kindle and type CTRL V using the keyboard or right-click and select Paste to transfer the file to Kindle.
Once the transfer is complete, you should see the file in the folder.
Finally remove the USB cable from your Kindle and PC.
The EPUB is now available on your Kindle device.
For a more detailed explanation on how to setup and connect your Kindle to your computer, check out this video guide on how to send EPUB to Kindle Oasis.
2. Send EPUB to Kindle via Email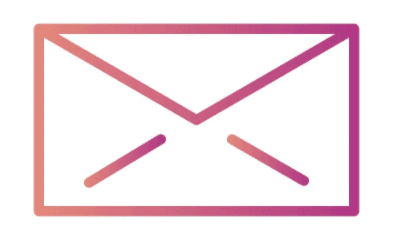 If you're a bit more adventurous, you can send pdf files via the cloud to your device without any wires.
Each Kindle device has it's own unique email address which allows us to attach any file we want (provided Kindle can read it) and send it using our own personal email account.
The first thing we will need is to locate our Kindle's email address. To do this, just follow the steps below:
Go to Manage your Content & Devices.
When prompted, login to your Amazon Account.
Select the Devices tab.
Select Kindle icon from the list of devices.
Select the Kindle device you want to send (you may have more than one).
Press CTRL C to Copy the Kindle email address.
Now that you have your Kindle's email address you can compose an email and send the EPUB to Kindle:
Go to your email provider such as Hotmail, Gmail, Yahoo email.
Compose a new email.
Paste using CTRL V the Kindle devices email address into the To: section of the email.
Enter the Title of the email (you can leave it blank).
Add the EPUB file by selecting the paperclip icon and selecting the file.
Finally send the email and the EPUB should arrive on your Kindle.
This option is excellent if you want to send a file from your mobile phone.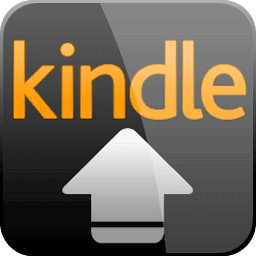 3. Send EPUB using Send to Kindle
The final option is an app; Send to Kindle, created by Amazon and is available to download for free.
The app embeds itself within the file manager, allowing you to instantly send EPUB files to Kindle effortlessly.
It does require about a few mins to setup, but once done, it should take about a few seconds to send a file and save you time digging out any cables.
Configuring Send to Kindle
First thing you need is to download Send to Kindle and install it on to your device. If you're not sure of this, then why not check out our video tutorial above which covers this process.
Once done, simply open the Send to Kindle app by double-clicking on the icon.
Open Send to Kindle App.
Enter your Amazon account details.
Note: If you are using 2FA (two factor authentication) for enhanced security you will need to temporarily disable this before opening the app.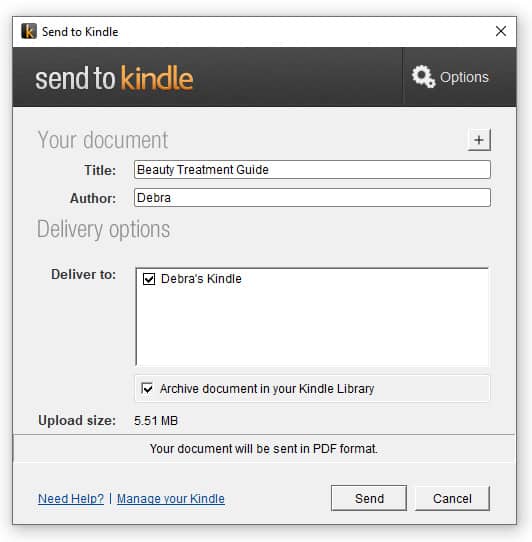 Ensure the Save password is enabled and continue.
Close the app.
Go to the correct folder where the EPUB file is located.
Right-click and select Send to Kindle (should be half-way down the drop-down menu).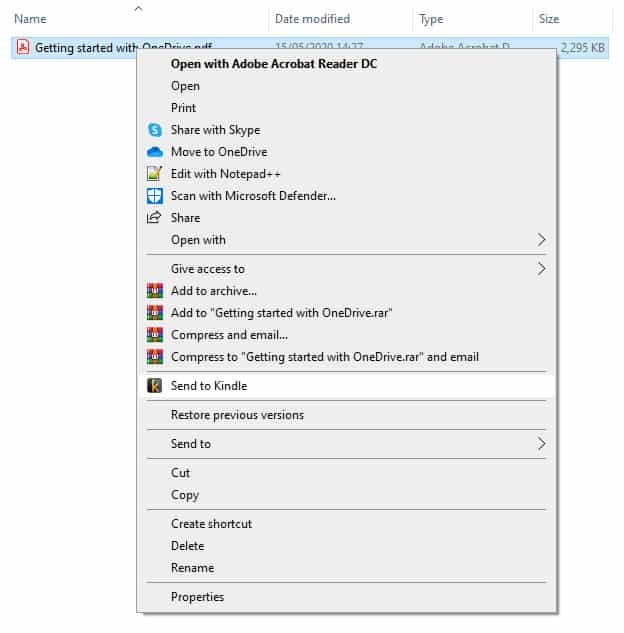 When the app opens, you should now see your Kindle device name in the Deliver To section.
Select the check box for your Kindle device
Click the Send button.
The EPUB file will now be sent to your Kindle device.
And like magic (provided you have WIFI enabled), the EPUB should appear on the Kindle device.
Now that you have Send to Kindle setup, it is simply a matter of selecting an EPUB file, opening Send to Kindle app and hit Send.
In less than a couple seconds the file is transferred wirelessly to Kindle.
I use this app almost every day, to push EPUB and PDF files to my Kindle for night time reading, I can't tell you how useful it is and how much more versatile it makes your Kindle.
Send to Kindle can be a bit tricky to set up, so if you are having any issues with configuring the app, I have a troubleshooting guide on Send to Kindle to get you up and running in no time.
How to send EPUB's to Kindle Paperwhite FAQ
What file formats does Kindle Paperwhite accept?
Kindle Paperwhite is compatible with EPUB, PDF, MOBI, AZW, DOC and XDOC as well as a few image formats such as JPG, PNG and BMP.
Is Send to Kindle free?
Send to Kindle is a free app which you can download using the link provided above.
How do I email a book to my Kindle?
First, locate your Kindle devices unique email address, then compose an email including the email address in the To: section. Be sure to include the ebook in the attachment.
Can you send from Chrome to Kindle?
Chrome does have it's own Send to Kindle browser extension which makes it convenient to convert webpages from HTML to PDF and send to your Kindle device.  
Can you do bulk Send to Kindle?
You can send up to 20 epub documents at any one time, but just be careful of the file size as this may cause a bottle neck whilst your Kindle device is receiving the documents.
Can you use Send to Kindle on Mac?
Send to Kindle is works natively on Mac, you can download the iOS version of Send to Kindle from the Amazon downloads page.
Is Send to Kindle available on Android and iPhone?
Send to Kindle is available on Android and iPhone, but these are third-party apps, meaning they were not created by Amazon but by a separate person/business. They are free to use and can be downloaded their respective app stores.
Summary
You can send just about any document you want, including EPUB to Kindle and hopeful the tutorial above has been helpful to configure this.
Send to Kindle can take some time to setup, but this new feature adds a new dimension in to what Kindle is now capable of and allows you to send files wirelessly in no time.