It's unusual to find Amazon late to a party.
But while most Ereader companies such as Onyx, Kobo and reMarkable have embraced USB C, Amazon Kindle devices are STILL using Micro-USB 2.0.  
Even though it's rumored that Kindle is due a major upgrade in 2021, is USB-C really worth the upgrade?
Does Kindle Paperwhite have USB C?
Currently, the Kindle Paperwhite does not have a USB-C port. The latest Kindle range comes with Micro USB 2.0. It is rumored that new Kindle (2021) will have USB-C 3.0 across the range and support fast charging.
What are the Benefits of USB-C?
OK, so what!? I hear you say.
Well, if Amazon were to introduce USB-C 3.0 to Kindle, it would a huge leap compared to the existing Micro-USB 2.0 for three reasons:
5 times quicker data transfer. 🚀
3 times faster charge rate. ⚡
No polarity - connector can be plugged either way.
Kindle with USB C is just one of many features I anticipate Amazon will release in my Kindle Wish List 2021.
USB 3.0 and 2.0 Comparison
Here is a comparison between the existing Micro USB 2.0* and what I anticipate the new Kindle Paperwhite and Oasis will have, USB-C 3.0:
| | Micro USB 2.0 | USB C 3.0 |
| --- | --- | --- |
| Maximum Data Rate (Gigabits per second) | 0.48Gbps | 5Gbps |
| Data Transfer Speed (Megabytes per second) | 53MB/s | 500MB/s |
| Charging Rates (Volts/Amps)  | 5V/ 1A | 5V@2A, 9V@1.5A |
| Max Power Charge Rate (Watts) | 5W | 18W |
*Based on USB 2.0 Battery Charging Specification 1.1
For a more detailed comparison between USB specifications, check out the Wiki page.
Kindle USB C vs Micro USB
5x Data Rate Speed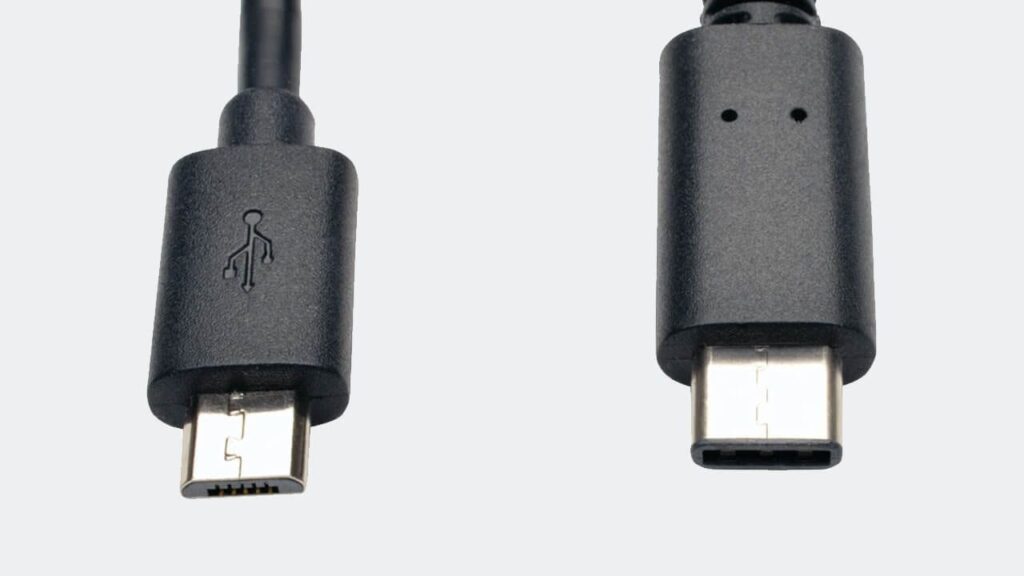 With data rates up to 5Gbps, USB 3.0 is near ten times faster than its predecessor.
The question is whether all of this super-fast data speed necessary?
Do you know? 💡

Your average Kindle ebook is only a measly 2-3MB each. So, with data rates of 500MB/s it would take 6 milliseconds to transfer across, to put that into perspective it takes 300 milliseconds for a person to blink.

The only real advantage you may find is when uploading larger PDF's, but even then you would have to upload several at a time to notice a difference.
Verdict - Poor
Realistically faster transfer rates will not be noticed by the user.
3x Power Output
Qualcomm Fast Charging allows up to 18W (9V/2A, 12V/1.5A) of power to charge a device. That's over three-times the USB 2.0 Spec of 5W.
Even though Quick Charge is great feature to have, it will not have as much an impact on saving time as you have on mobile phones.
Currently the Kindle Paperwhite comes with a 1400mAH battery which should take anywhere between 1-2 hours to fully charge.

On USB 3.0 it will depend on whether Amazon utilizes the 18W Fast Charge spec. Even if they opted for the basic spec of 5V/2A (10W) this is still twice as fast with charging the current battery capacity in under an hour.
Verdict – Good
Quick Charge should allow you to charge your Kindle to 50% within 15 mins, giving you more time to read and less to charge.
No Polarity Connector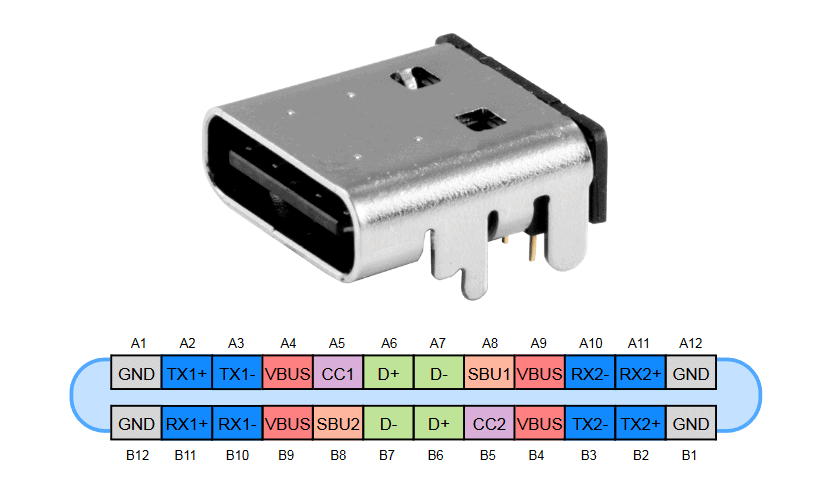 With USB C being none polarized, you can plug the connector in either way! This is due to the design of the connector which has mirrored the signal and power lines, the figure 1 above shows a diagram of a typical USB C plug.
Verdict - Great
Gone are the days you need to turn on the main light to find the correct position to plug into your Kindle!
Overall Verdict
There are a couple of improvements, but not enough to justify replacing your existing Kindle if you are happy with it.
USB 3.0 or 3.1?
There is much debate on which USB specification any new Kindle ereader will adopt.
USB 3.1 has been more widely integrated by phone and PC manufacturers. The advantages of USB 3.1 over 3.0 is less significant when compared to the leap from USB 2.0 to USB 3.0.
The table below compare the differences between USB 3.1 and 3.0:
| | USB 3.1 | USB 3.0 |
| --- | --- | --- |
| Max Data Speed | 10Gbps | 5Gbps |
| Max Data Rates (Real World) | 1250MB/s | 500MB/s |
*Based on USB 2.0 Battery Charging Specification 1.1
As you can see the only real advantage is that the data speed is twice that on USB 3.1.
But with ebook and audiobook file sizes so small (typical ebook is only 40MB) the gains any reader will notice will be trivial.
The real difference whether Amazon integrates USB 3.1 will be down to cost. Amazon will likely re-design their own microprocessor unit (MPU) which will include a USB driver in the silicon, in which case there will be no physical cost difference between the two specifications, so it's likely we may see USB 3.1 on any future Kindle releases.
Kindle with Type C - FAQ
Can you use Type C charger on existing Kindle?
All new Type C Chargers will work with the current Micro-USB Kindle devices. The chargers have their own integrated microprocessors which communicate to the host i.e. Kindle to determine the USB type (which in this case is USB 2.0) and output the correct charge rate (5W).
Would Kindle USB C be worth the Upgrade?
I will not be upgrading my Kindle Oasis any time soon, as the inclusion of USB C will have negligible benefit to users.
The only time I would upgrade, would be if Amazon were to release a larger Ereader with better features such as a web browser or stylus pen integration. Even then I would think long and  
Summary
While some would argue there is no benefit of faster data transfer and charging times, any improvement is progress.
If Amazon were to adopt USB C 3.0, expect it to half your charging times and take no time at all to transfer all you ebooks over to a new device.
It's not a matter of if but when Amazon will release a new Kindle with USB C.