Warm Light is an excellent feature that reduces the amount of blue light coming from the display.
However not all Kindle devices have this option.
In this feature, I'll discuss the benefits of warm light and which Kindle devices have this feature.
Finally, if you are on a tight budget, I'll show you a cheaper way of getting the same effect without having to upgrade.
Which Kindle has Warm Light?
Currently, only the Kindle Oasis 3rd Gen (2019) has the option to set warm light. The Kindle Basic and Kindle Paperwhite do not have this feature.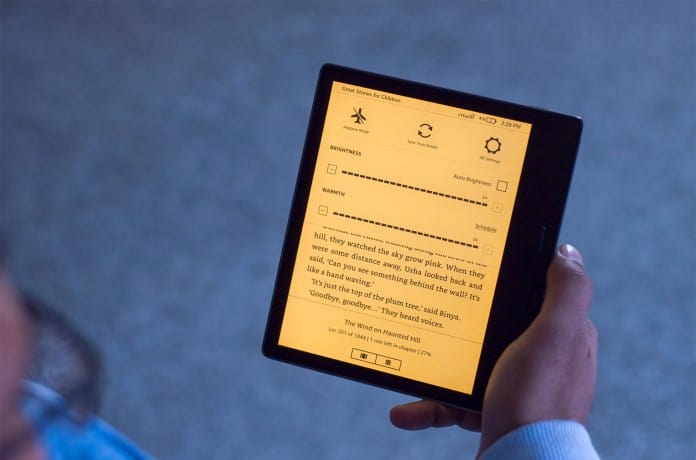 There are rumors that the Kindle Paperwhite will have a warm light upgrade in 2021, but this has yet to be confirmed by Amazon.
If you are interested, you can check out which Kindle device I own and why.
Why do I need Comfort or Warm Light?
Experts have long known of the link between high exposure to blue light and the effects it has on sleep.
Prolonged exposure to blue light, which is on the same frequency spectrum as daylight, can reduced the levels of melatonin - a chemical that the body releases to aid sleep.
Our phones backlight emits a white light (which contains blue light) to enable us to view the screen during the day. Ideally, we want to reduce the amount of blue light during the evening but still view our screen.
Designers have got around this is by providing a feature that reduces the amount of blue light from the backlight LED in the evening. The result is that the light from the screen is more amber (warm).
Is Blue Light on eReaders an issue?
While it's good to know that you should try to reduce the amount of exposure to blue light in the evening, I do not think using your ereader for an hour before going to sleep will have that much of an affect on your melatonin levels.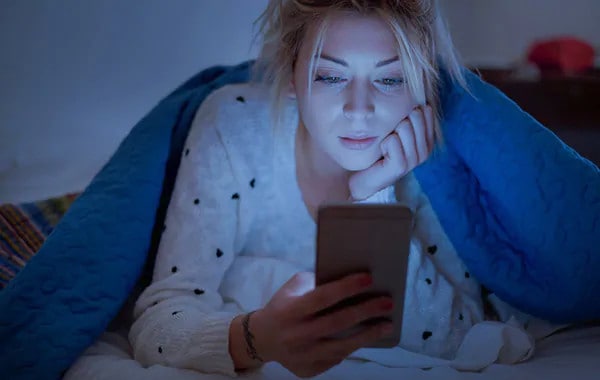 If you find yourself reading for several hours during the evening, you may want to look into reducing your blue light exposure.
One way of doing this is to upgrade your ereader. Here is a comparison list of ereaders that all have the Warm Light feature as standard.
Is Warm Light more comfortable to read?
This is more of a subjective question.
But personally, I do find reading on a warm light device is more comfortable and less of a strain on my eyes, which allows me to read for longer than I would normally do.
Some users may not notice a difference at all, so it depends on your personal preference.
Does the Kindle Paperwhite have Warm Light?
At present, the Kindle Paperwhite does not have a warm light option to filter the blue light from the screen. Given that the Kindle Oasis 3 was updated with a warm light in 2019, it's highly likely we will see the Kindle Paperwhite released with the warm light feature.
Does the Kindle have a light for night reading?
This is also referred to as "Warm Light" where the blue light is attenuated producing a more amber (warm) feel. Currently, only the Kindle Oasis 3 has this feature.
It's not just Kindle that has Warm Light
If you find that the Kindle Oasis 3 is too large a device for your night-time reading, there are a few alternative eReader devices that do support warm light with similar form-factor to the Kindle Paperwhite.
| | | | |
| --- | --- | --- | --- |
| Ereader | BOOX Poke3 | Kobo Clara | Boyue Likebook |
| Screen Size | 6 inch | 6 inch | 7.8 inch |
| Dimensions | 153 x 107 x 6.7 mm | 157 x 110 x 8.2mm | |
| Warm Light Feature | Yes | Yes | Yes |
| Android OS | Yes | No | Yes |
Kindle Warm Light Screen Protector
A cheaper alternative would be to buy a blue light screen protector that would block any blue light from being emitted.
You can pick these up for around $10 on Amazon. They will cover most ereaders, but just be sure you purchase the right one for your device.
Kindle Night Mode
One really quick and simple way to reduce blue light is to invert the color by setting Night Mode. This makes the background black and the text white. In effect you are reducing the amount of light required to see the text, as the background cover most of the screen.
This is really straight-forward to set up on your Kindle.

Go to Settings and tap on the Dark Mode Button.
If the text and background has inverted, it has worked perfectly. This should now reduce the amount of blue light your eyes are subjected to during the evening, meaning you can read for longer without impacting on your sleep.
Final Thoughts
Do I think warm light is worth the upgrade?
No, I personally would not buy a new ereader just for the warm light.
There are a couple of things that you can do such as add a screen protector or enable night mode which is just as effective without spending too much money.
If you are a fan of the smaller Kindle Paperwhite ereader and are considering an upgrade, I would suggest you wait until around October 2021 time. By which, it is likely that Amazon will release the latest Kindle Paperwhite and there are rumors that it will follow the Kindle Oasis by having the warm light feature.
Fingers crossed they do!