Many of our readers have complained at how long it takes to charge their Kindle ereader.
So, I thought I'd look into this and try to explain why some Kindle users could take twice as long to charge their device as others, as not all chargers are created equally.
Lets dive in.
How long to charge a Kindle?
It takes just under 1.5 hours to charge a Kindle Paperwhite using a 5W USB main charger. If you find your device is taking longer than this, it could be that you are using a charger with a lower power rating.
If the Kindle is completely dead with a exclamation mark on the display, it will take up to 2 hours to charge due to the initial trickle charge of the battery, due to the battery being almost fully depleted.
Kindle devices come with a 1400mAH battery. At a charge rate of 5V/1A (1000mHA) this come to 84 minutes to fully charge your device.
Check your Charger!
Some of the earlier USB chargers were only rated at 2.5W (5V/0.5A). If you have one of these, it will take twice as long (up to 3 hours) to fully charge your Kindle.
To check the power rating of the mains charger, just flip the plug round, with the pins facing you and check the number of watts written on the plug.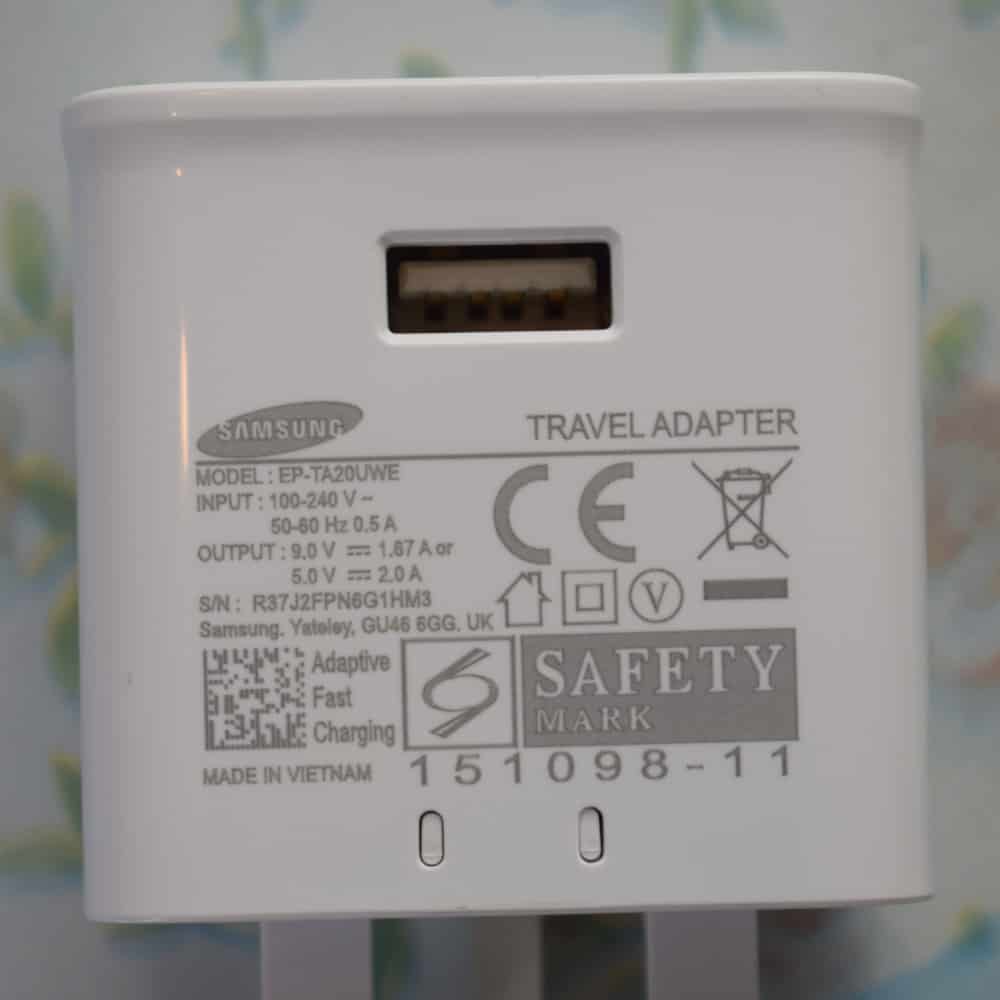 Here's a table of the total charge times for each charger type.
| | |
| --- | --- |
| Charger Power Output | Charge Time (Hrs) |
| 2.5W | 3 Hours |
| 5W | 1.5 |
I have a 14W charger, will this charge my Kindle much faster?
Afraid not. This is due to the USB 2.0 specification and the maximum charge rate of 5W on Kindle devices (Kindle Paperwhite 10th Gen or earlier). No matter how much power your charger can provide, your device will only charge at 5W.
There are rumors that the next generation of Kindle devices will support USB C. This will allow it to charge up to 10W (5V/2A) and possibly Fast Charge rates, meaning 35mins to fully charge.
Should I charge my kindle fully when first getting it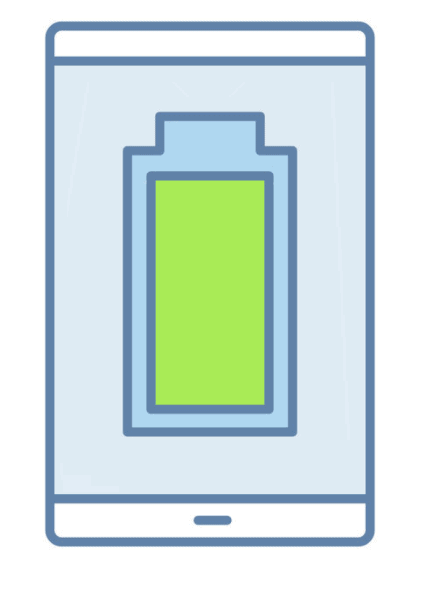 It is good practice to fully charge your Kindle for the first time as any quick discharge from the manufacturers small charge may reduce the life of the battery.
There is no issue with using a new Kindle device whilst it is being charged.
How to make sure your Kindle is charging
To ensure your Kindle is charging, connect the micro USB cable to your Kindle device ensuring you are also connected on the other end to the USB charger and the power on. You should now see a small orange light on the Kindle, next to the USB plug.
The orange light indicates that the Kindle is charging. The battery indicator on the top right of the screen should also have a lightning bolt symbol within the battery, to indicate the device is charging.
When the battery is fully charged the LED will turn green and the battery icon should be full.
Can I charge Kindle with phone charger
You can charge Kindle devices using any mobile phone charger, provided that it has a USB socket to allow you to connect the USB cable. Just be sure to check that the power on the charger is at least 5W otherwise it will take longer to charge.
Charging Kindle Paperwhite with iPhone charger
iPhone chargers are fully compatible with the Kindle Paperwhite, but you need to replace the lightning cable with a standard micro USB cable. You can even use the latest MacBook Pro 61W USB-C chargers, but you also need a USC-C to micro USB cable to connect the two.
USB Charger Recommendations
Thinking of upgrading your charger?
I would suggest you steer clear of any "too good to be true" cheap chargers. Some of these fail even basic voltage isolation tests and are regarded as a fire hazard.
If you're interested, I wrote a piece on my favorite USB chargers for your Kindle. In there you will find a range of popular trusted brands at affordable prices.
Kindle not Holding Charge
If you find that your Kindle device is taking forever to charge, it could be that your battery is no longer holding charge.
In that case, I would suggest you contact Amazon if it is less than a year old, to get a replacement. Anything outside of 12 months warranty, you could try speaking to Amazon as generally they will do pretty much anything to keep customers satisfied.
Failing that you could take it down to a local mobile repairs store to see if they can also repair Kindle devices. There's also the possibility of replacing the battery yourself. I have an Kindle Oasis 2 that needs the battery replacing and I'm considering replacing it myself for a bit of fun. I'll write a article along with a quick video on how I get on soon.
Summary
How long does it take to charge a Kindle ereaders? Anywhere between 1.5 to 2 hours to fully charge, depending on whether the device is fully depleted or not.
Using larger wattage USB chargers will not speed up the charge rate of the ereader, but be careful of older chargers as these may increase the total charge time.
It's perfectly fine to use most mobile phone chargers to charge you Kindle device, just be sure to purchase the correct USB cable before plugging them in.