Whether it's a frantic work schedule or a busy household, audiobooks are becoming increasingly popular as an alternative way of consuming traditional books.
But are audiobooks worth it when compared to books?
Audiobooks can be expensive.
But if you sign up to some of the subscription services for 30 days, you can you pick up an Audiobook for a fraction of the price of the original paperback as well as some insanely cheap deals.
Later I'll show you how to borrow audiobooks from your local library.
Where to buy Audiobooks
The big names in the space are as you would expect and include:
Audible (Amazon)
iTunes Store (Apple)
Outside of this you also have ereader maker Kobo (Rakuten), Google Play Books and Downpour. Surprisingly, both Google and Apple do not provide a subscription, but you can purchase audiobooks directly from their platform.
Purchase or Subscription?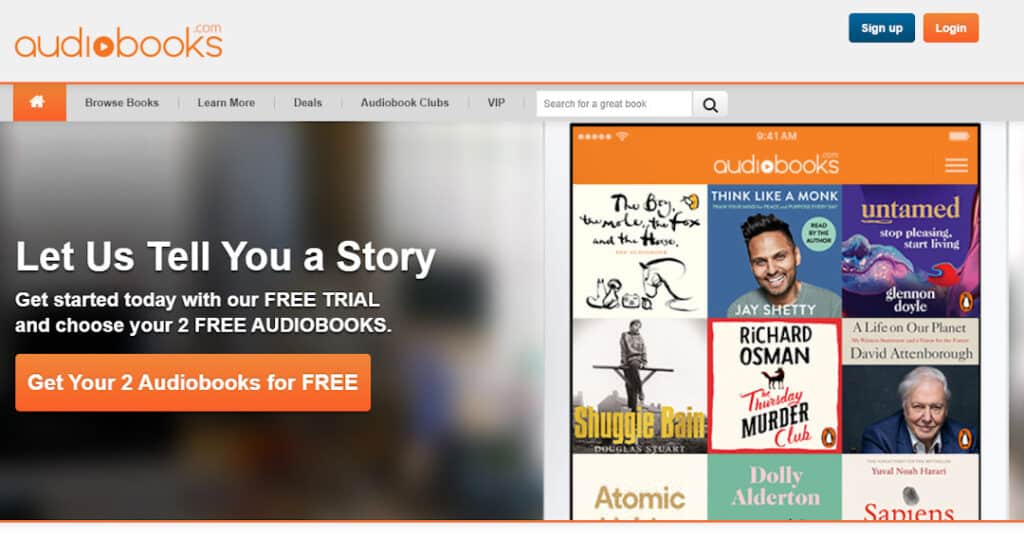 Audiobooks can be surprising expensive when purchased outright. Take for example Bossypants by Tina Fay, the audiobook is $27 but you can buy the paperback for a mere $7 on Amazon.
Subscribing to audiobook services can half the cost of some audiobooks and you can cancel instantly.
This is why I prefer to subscribe to audiobook companies such as Audible as the cost of subscription is significantly cheaper at $15. With that you get 1 credit (or 2 credits for Prime members) to purchase an audiobook, with each audiobook costing 1 credit.
Generally, I will subscribe for a couple of months and then cancel my subscription which is relatively straight-forward to do. This allows me to purchase an audiobook at a fraction of the price you would have to pay outright.
Best Audiobook Services
I'll be honest, I've only ever used Audible as they have an offer occasionally where you can buy a further 3 credits for $35 and use them instantly, instead of having to wait each month for new credit.
The comparison table below highlights the most popular audiobook subscription services available. Each of them have their own mobile app and provide a service where you receive a free book/1 credit to purchase a book for a fixed monthly fee.
While it can be a chore, If you don't mind shopping around you can get a free audiobook with most of the subscription services. This means up to three free audiobooks without paying a cent, just be sure to cancel your 30 days before the trail period ends.
I was pleasantly surprised to find that Kobo and Downpour provide a cheaper monthly service than Amazon, it's something I definitely intend to try out.
Bargain Audiobooks
For those super-savvy savers that are open to reading anything, you can grab an absolute bargain. Most of the companies mentioned have a Sales section, with some titles as low as 70% off. Downpour had Mark Langley's – Death Waits in the Dark for just $4.99.

Renting Audiobooks
It's not only ebooks that you can lend from the library, did you know that you can also borrow audiobooks from your local library without leaving the sofa?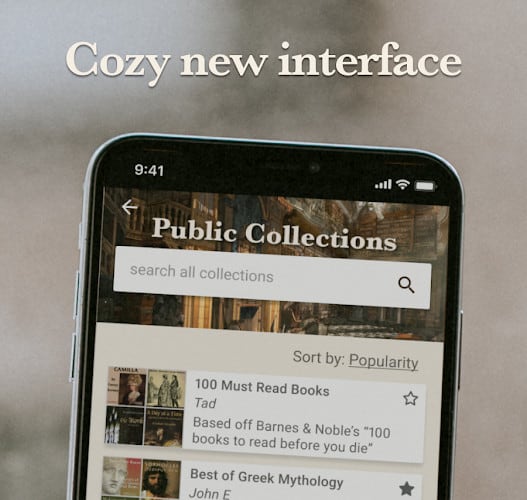 Mobile apps such as Libby (used to be Overdive) allows you to connect your local library card to the app and select from a list of audiobooks available. You can borrow these for up to 3 weeks. If you are interested, I made a brief reviewed of Libby, describing the main features and a quick walk-though of how to get setup.
Licence-Free Audiobooks
There are a handful of websites that aim to provide free-to-own audiobook, allowing anyone access. Sites such as Librivox, Project Gutenberg and Open Culture have a huge collection of popular titles that are open to the public domain, meaning they are legally free to own without paying.
If you'd like to find out more, I wrote a piece on the best free audiobook sites which gives you my best pick for access to audiobooks on the public domain.
Some Surprising benefits of Listening to audiobooks
1. Read at a faster pace
Unlike traditional books where the reading speed is dictated by the reader, with audiobooks you can set the speed of the narrator to any rate that you can mentally digest.
Typical speeds are 1.5x to 2x which can half the listening time of audiobooks, some of which can be +6 hours, allowing you to consume up to twice as many books as a regular listener.
2. Increase your productivity
Audiobooks are great way to learn something new whilst performing even the most mundane of tasks, utilising your time effectively. This allows you to focus more of your time on textbooks during the evening which require you to read.
3. Listen to the original author
In the past, I've played to voice the narrator of a book while reading, as if the author was in the room with me reading aloud for my enjoyment (slightly self-indulgent I know!).
However, there are an increasing number of authors that are choosing to narrate their own audiobooks.

Personally, I feel that this adds and extra layer of listening pleasure to the audiobook as you hear the subtle modulation in tone and emphasis to certain lines in the book that the author wants you feel that may be missed by a professional narrator.
4. Improve reading skills
There are many people that find it difficult to. I myself, struggled with reading for well over a decade, thinking I wasn't any good at reading when in reality I just needed more practice.
Audiobooks can help breakdown those barriers, so everyone can enjoy listening to some timeless classic books.
Of course, you do not have to listen to audiobooks in isolation. If you marry them with a physical book and following along with the narrator, it can help improve your reading skills.
Is listening to Audiobook as good as reading?
Studies have shown that listening as opposed to reading text does not have any adverse affect on the way we process the information and learn. Whilst more research is needed in this field and further studies will examine whether commercial audiobooks have the same effect, it is none the less very encouraging.
This is encouraging news for those of us who have difficulty reading, it means that even if you struggle with reading you can retain the same amount of information while listening than if you were to read the text in a book.
In effect it helps level the playing field in particular for younger students meaning they are not left behind in their studies. Students could even marry the two formats, reading along while listing to an audiobook, to help develop their reading skills further.
Are audiobooks good for the brain?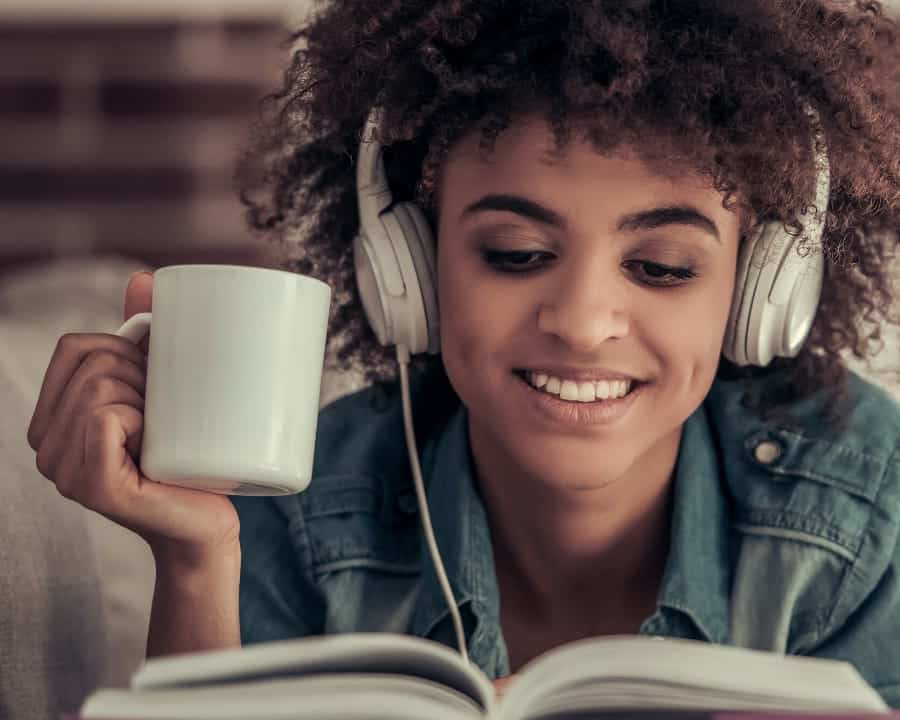 While audiobooks may not improve your spelling, any useful information is good for the brain and builder a better understanding of the world around us.
Audiobooks can help widen our vocabulary and context of words and grammar which you can translate across to reading and writing.
However any benefit would require sole focus on listening to the narrator instead of passively listening while performing other chores.
They are not Perfect – Disadvantages of Audiobooks
There are times where audiobooks are just not suitable for some books. These tend to be more academic books, where the reading material contains a lot of visual charts, tables or images which you just cannot translate into audio format, no matter how hard you try.
Most of these are provided as supplementary material in the form of a pdf, but it's just not the same and simply does not work if you utilising your time effectively.
If you are unsure whether the book is suitable for audiobook listening, I generally read the first 20 reviews of the audiobook. You generally get a feel from reviewers as to whether the book is good or not as an audiobook.
Summary
To go back to the original question "Are Audiobooks worth it?"
Absolutely!
To those that say that Audiobooks are no substitution to physical books, they were never meant to be. This is a new modern format and a convenient way to consume written content without having to sit down and read.
The added thrill comes when you find a title that is narrated by the author. I feel it adds another dimension to the book, as the tone and modulation of the authors voice may be different to that of a professional narrator, as they try to emphasize a certain point across in the book.