Overdrive have released a new app appropriately named Libby, that lets you borrow books from your local library, great!
However, Overdrive already have a Library app of the same name – Overdrive.
This has left some customers scratching their heads wondering which one to use??
So, in this feature we are going to set things straight and explain the real differences between Libby and Overdrive and which one we use.
I'll also try to explain why the parent company, Rakuten, have take this step and what is means for Overdrive fans.
Let's dive in!
What is Libby by Overdrive?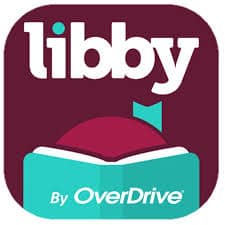 Libby is a new app from Overdrive that allows you to borrow electronic books from your library. Simply select a book from a list in your local library, download and enjoy reading.
I thought the Overdrive app already has this feature?
Well yes it does.
But Libby has a lot of new and intuitive features that makes the user experience more pleasurable, which include:
Features of Libby
Intuitive Library Finder
One of the first things you will need to do is to find your local Library. Libby can do this by entering your postcode, or if you have GPS enabled on your phone, check your current location for you to find your nearest local library.
Connect Multiple Cards
As you would expect, this feature allows you to add multiple library cards that you own to the app giving you a wider range of books, magazine and audiobooks to choose from.
The app also nicely places all your borrowings onto a single bookshelf within the app, so you can see exactly what you have borrowed and how many days left before renewal.
In-Car Navigation
You can also connect Libby to your cars on-board display via Apple CarPlay or Android Auto. The on-board user interface makes it easy to browse your audiobook collect without resorting to fiddling with your mobile phone, keeping you safe and legal.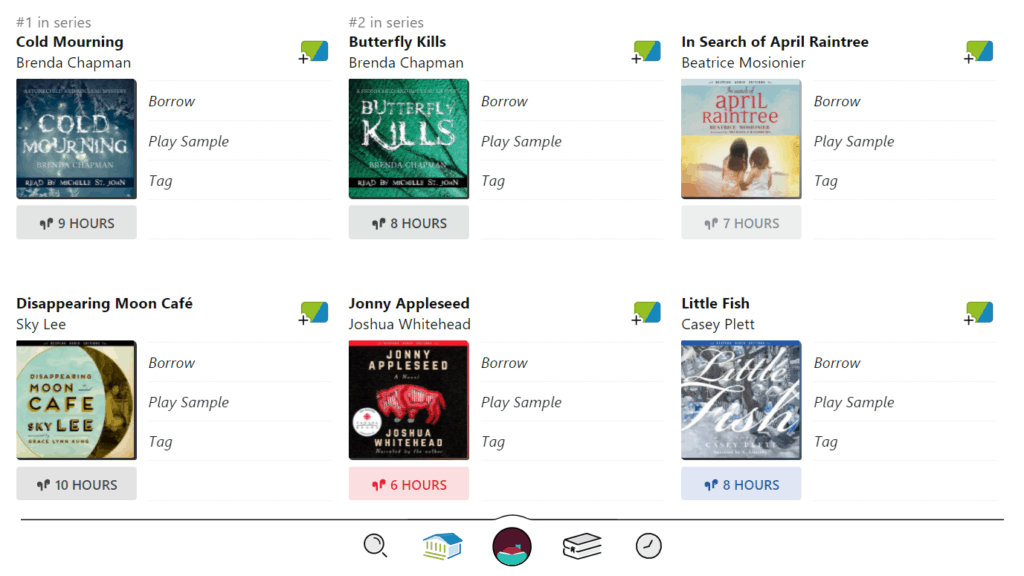 Offline Access
Libby also allows you borrow and read books or magazine while offline. This is particularly handy if your travelling and loose mobile signal. Libby automatically downloads the file giving you access no matter where you are in the world.
Sync to Multiple Devices
This is particularly handy for multi device users, as it allows you to continue where you left off. Lets say you're reading a book during your commute to work using your mobile phone as it's easier to travel with.
During the evening you prefer to sit in bed and read using an ereader. Simply open the app and Libby will have saved where you left off, without needing to transfer any ebooks between devices. It's seamless integration make ereading even more enjoyable.
What is the difference between Libby vs Overdrive?
Overdrive wanted to start from scratch to create an app that is much simpler to use for everyone. Libby has been built from the ground up to provide easier sign-up and local library linking and has a much more intuitive UI to improve overall user experience.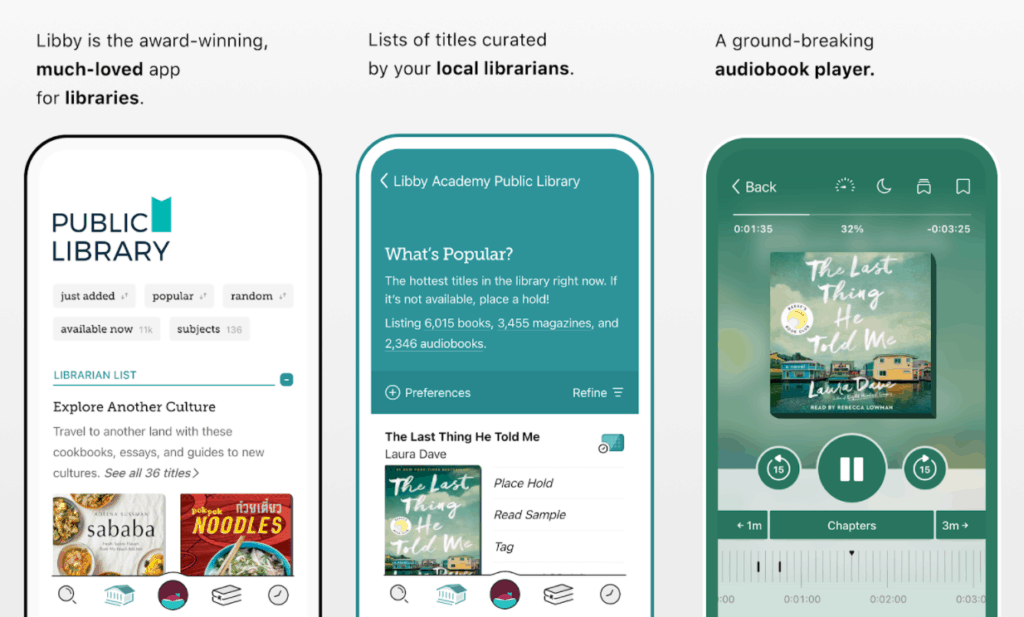 Generally speaking, Libby is much easier to use as you can hold multiple library cards and hold books from different libraries on a single shelf. Libby also allows you to borrow electronic magazines which is not possible on Overdrive.
Libby is fully integrated with Apple CarPlay and Android so you can easily navigate your audiobook collection using your cars LCD display.
There are a few features that Overdrive has that Libby does not. But eventually Libby will have all of these and more as it's further developed.
If you are interested in more details, we have a video which compares the UI and latest features of both so you can decide which one to choose.
Is this the end of Overdrive?
Not at the moment.
I've spoken to Overdrive's Communications Director and he has assured me they "have no intention to discontinue Overdrive in the short-term."
I believe Overdrive will eventually be phased out and replaced by Libby, as it makes no sense developing both products.

It really depends on the success of Libby. Rakuten are pushing this as their flagship Digital Reading Platform for schools and libraries.
And from the looks of things, it's starting to pay off.
By looking at the total number of downloads on Google Play store I can see Overdrive has over 5M downloads over ten years, whereas Libby has an impressive 1M downloads in less than a year.
Libby is not Perfect
To make sure we gave Libby a thorough drive test, I committed to using Libby for a full month. If you'd like to know how I got on you can read "I tried Libby reader for a month – Here are my thoughts" which is a detailed review of the app, highlighting all of it's beauty and some quirks.
Libby vs Overdrive FAQ
Is Libby replacing Overdrive?
Not at present but expect Overdrive to be phased out and replaced by Libby over the next few years. The Overdrive team have confirmed with us that the Overdrive app will not be replaced "at this time".
Are books on overdrive available on Libby?
Yes, you will find most books that are on Overdrive are available on Libby with possibly more books on the later as Libby becomes the de-facto digital reader by Overdrive.
Which is easier to use?
Both have their own unique way of searching and accessing books. If your new, I would suggest you go with Libby as this is the preferred choice and will eventually
Do you need a Library card?
Yes you will need a Library card from a local state library to access digital books and magazines through the app.
Can I access Libby on my phone?
Yes, once signed in you can use Libby on multiple devices and continue where you left reading.
How do I get Libby by Overdrive?
You can download the Libby app on either an Android or Apple device. This includes ereaders, tablets and mobile phones.
Can I use my Overdrive account on Libby?
No, unfortunately you would need to create a new account with Libby.
Summary
It's clear that Rakuten are making great steps in improving the way we borrow electronic books trying to make
I did notice a couple of bugs while using Libby such as the audiobook feature which occasionally stops working.
Which one would I use?
Libby.
Purely for the improvements in the multi-touch gesture and front-end UI. I can get around the slight niggles it currently has and hopefully further updates will only make this app better.